1.
Founded on May 24, 1993, in Norwalk, Connecticut.
SDG's first "remote office" was the spare bedroom in Ajay Gupta's townhouse in Norwalk.
2.

SDG was founded to be an advisory and consulting firm to CXOs on technology strategy, planning and implementation. We helped to identify technology solutions, development methodologies and products that would help achieve strategy goals and led large, complex, enterprise-wide deployments to successful completion while ensuring quality.
3. In 1997, SDG moved into its first commercial office space in Norwalk, and expanded its services to include infrastructure and network optimization and distributed computing using DCE (OSF) and Encina from IBM/Transarc.
4.
In 1998, SDG's Technology Center in India is formed with headquarters in Noida, India. With the rapid adoption of the internet, SDG developed expertise in messaging, directories, and security protocols.
5.

SDG expanded to include clients in Europe, the Far East, South America, and India in addition to the US.
6.

SDG signed strategic alliance with Epicentric and continued relationship after Epicentric's acquisition by Vignette.
SkyRadio interview with Ajay Gupta
7.

SDG opened a branch office in West Chester, a suburb of Cincinnati, Ohio to serve clients in the mid-west offering e-commerce, Identity and Access Management solutions.
8.

In response to the requirements of the Sarbanes-Oxley Act (SOX), SDG expanded IAM Services with partnerships with leading IAM product vendors.
9.
Headcount crosses 100 in 2003. SDG added a second Technology Center in Hyderabad, India.

SDG Noida office is relocated to their current location.
10.

SDG joined the Waveset partner ecosystem and continued as a strategic partner with Sun Microsystems after it acquired Waveset.
11.

SDG adopted new branding to highlight its roots in strategic advisory and innovation.

13.
SDG experienced rapid growth – expanding services in Travel & Hospitality, Media & Entertainment, and Financial Services.
14. In 2012, TruOps is born to deliver Security, Risk and Compliance as-a-Service.
15.

SDG expanded client base in Asia and the Middle East.
16.

TruOps spun-off in 2018 as an independent, multi-tenant, SaaS, cyber risk platform company
17.
SDG and TruOps are rebranded.

18.

Covid-19 ….Came out better than ever!

(and happy to get back to in-person events)
20.

SDG acquired CoreBlox in strategic transaction to further strengthen SDG's access management practice.
21.
SDG broadened their reach into the mid-market and expanded holistic as-a-Service cybersecurity and risk management offerings.
22.

SDG has historically focused on building and nurturing great talent and building technology to differentiate and enhance our services. Over the last 18 months, we've been working on M&A to fill gaps and accelerate building to scale.
23.

With over 7,000,000 hours of experience and growing, SDG is trusted to serve some of the world's best organizations, including over 100 Fortune 500 clients.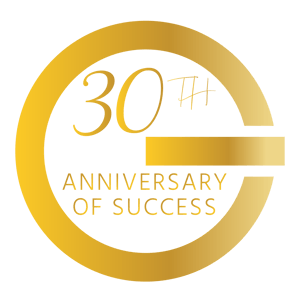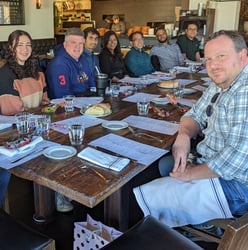 SDG is a leading provider of technology, consulting, and managed services that enable organizations to confidently execute cybersecurity, identity, and risk management solutions to mitigate risk, protect assets, and grow securely.